Mark Williams
101 Dalmatians (1996)
Unleashing every ounce of Disney magic, 101 Dalmatians thrilled audiences of all ages with fast-paced adventure and comedy featuring a brilliant performance by five-time Academy Award nominee Glenn Close...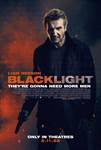 Blacklight (2022)
Trust, identity, and the danger of unchecked power push a covert operative to the edge in director Mark Williams' intense action thriller Blacklight. Travis Block (Neeson) lives and fights in the shadows....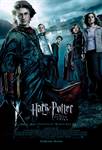 Harry Potter and the Goblet of Fire (2005)
Harry's fourth year at Hogwarts is about to start and he is enjoying the summer vacation with his friends. They get the tickets to The Quidditch World Cup Final but after the match is over, people dressed...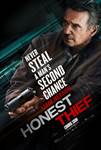 Honest Thief (2020)
They call him the In and Out Bandit because meticulous thief Tom Carter (Liam Neeson) has stolen $9 million from small-town banks while managing to keep his identity a secret. But after he falls in love...