Masamune Shirow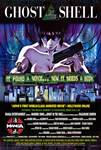 Ghost In The Shell (1996)
The year is 2029. The world has become intensively information oriented and humans are well-connected to the network. Crime has developed into a sophisticated stage by hacking into the interactive...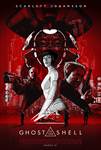 Ghost in the Shell (2017)
Based on the internationally-acclaimed sci-fi property, "GHOST IN THE SHELL" follows the Major, a special ops, one-of-a-kind human-cyborg hybrid, who leads the elite task force Section 9. Devoted...