Masi Oka
21 (2008)
Ben Campbell (Jim Sturgess) is a shy, brilliant M.I.T. student who -- needing to pay school tuition -- finds the answers in the cards. He is recruited to join a group of the school's most gifted students...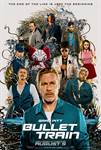 Bullet Train (2022)
An experienced assassin finds himself battling other professional killers while trying to retrieve a briefcase aboard a speeding bullet train.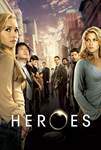 Heroes (2006)
Mohinder Suresh (Sendhil Ramamurthy), a genetics professor from Chennai, picks up his late father's research and makes an astonishing discovery - a seemingly random group of people around the world...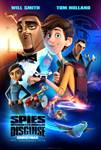 Spies in Disguise (2019)
Audi brings futuristic design and mobility to the big screen for the first time with the Audi RSQ e-tron, a fictional, virtual performance concept car created for 20th Century Fox's animated film SPIES...