Matt LeBlanc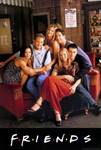 Friends (1994)
This is a show about love and sex and careers and a time in life when everything is possible... about the search for commitment and security... and the fear of commitment and security. Most of all, it's...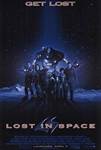 Lost In Space (1998)
The Robinson Family was going into space to fight for a chance for humanity. Now they are fighting to live long enough to find a way home. A family of colonists, their pilot and a diabolical stowaway scientist...