Michael Clarke Duncan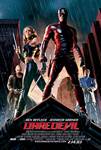 Daredevil (2003)
Fate deals young orphan Matt Murdock a strange hand when he is doused with hazardous waste. The accident leaves Matt blind but also gives him a heightened "radar sense" that allows him to "see" far better...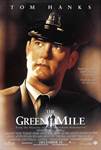 The Green Mile (1999)
Oscar nominated best picture adaptation of a Stephen King novel about a gentle giant of a prisoner with supernatural powers, who brings a sense of spirit and humanity to his guards and fellow inmates....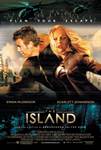 The Island (2005)
Michael Bay ( "Armageddon," "Pearl Harbor") directs the futuristic action thriller "The Island," starring Ewan McGregor ("Star Wars: Episodes I, II & III," "Moulin Rouge!") and Scarlett Johansson ("Lost...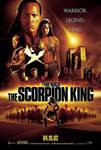 The Scorpion King (2002)
Adventure rules! As the spectacular Mummy series explodes into a new realm of breathtaking, non-stop action in The Scorpion King! Unleashing WWE superstar The Rock as the most feared warrior of the ancient...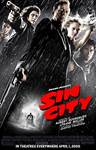 Sin City (2005)
Sin City is based on Frank Miller's popular series of graphic novels and features an all-star crew both behind and in front of the camera. Acclaimed director Robert Rodriguez (Grindhouse, Spy Kids) teamed...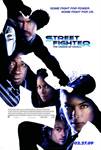 Street Fighter: The Legend of Chun-Li (2009)
On the streets of Bangkok, crime boss Bison instigates a wave of violence in the slum districts, grabbing power and land no matter what the costs to its residents. His ruthless tactics are met by a team...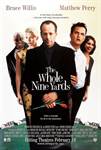 Whole Nine Yards (2000)
A mobster named Jimmy the Tulip (Bruce Willis) agrees to cooperate with an FBI investigation in order to stay out of prison; he's relocated by the authorities to a life of suburban anonymity as part...