Mykelti Williamson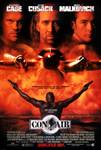 Con Air (1997)
From the hit-making producer of The Rock and Crimson Tide comes the hard-hitting blockbuster Con Air, starring Nicolas Cage (National Treasure, Gone In 60 Seconds, The Rock), John Cusack (Grosse Pointe...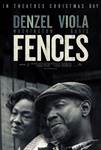 Fences (2016)
FENCES is directed by Denzel Washington from a screenplay by August Wilson, adapted from Wilson's Pulitzer Prize-winning play. The film stars Denzel Washington, Viola Davis, Jovan Adepo, Stephen McKinley...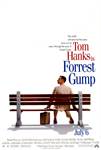 Forrest Gump (1994)
The story follows the life of low I.Q. Forrest Gump (Tom Hanks) and his meeting with the love of his life Jenny. The film chronicles his accidental experiences with some of the most important people and...
Miracle Mile (1989)
Los Angeles resident Harry (Anthony Edwards) picks up a ringing telephone in a street-corner booth and hears an apocalyptic message: A nuclear bomb is going to wipe out the City of Angels in 50 minutes!...