Nic Pizzolatto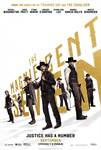 The Magnificent Seven (2016)
With the town of Rose Creek under the deadly control of industrialist Bartholomew Bogue (Peter Sarsgaard), the desperate townspeople employ protection from seven outlaws, bounty hunters, gamblers and hired...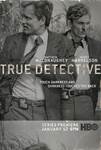 True Detective (2014)
In 2012, Louisiana State Police Detectives Rust Cohle and Martin Hart are brought in to revisit a homicide case they worked in 1995. As the inquiry unfolds in present day through separate interrogations,...