Nick Bakay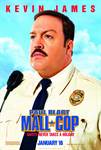 Paul Blart: Mall Cop (2009)
Kevin James stars as the title character, a single, suburban dad, trying to make ends meet as a security officer at a New Jersey mall. Though no one else takes his job seriously, Paul considers himself...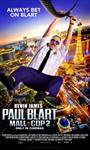 Paul Blart: Mall Cop 2 (2015)
The sequel follows James' Paul Blart who attends a Security Guard Expo in Las Vegas with his daughter. Despite being teased by casino security and other attendees, Blart takes on a group of dangerous...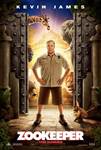 Zookeeper (2011)
In 'Zookeeper,' Kevin James plays Griffin Keyes, a kind-hearted zookeeper who is convinced the only way to get a girl in his life is to quit his job. The zoo animals, in a panic, decide to break...