Nora Ephron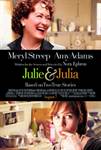 Julie & Julia (2009)
Amy Adams stars in this truth-inspired tale as Julie Powell, a disenchanted government secretary who decides to enliven her uneventful life by cooking all 524 recipes outlined in Julia Child's culinary...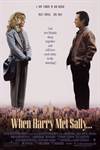 When Harry Met Sally (1989)
Harry and Sally meet when she gives him a ride to New York after they both graduate from the University of Chicago. The film jumps through their lives as they both search for love, but fail, bumping into...