Search Results For Omid Djalili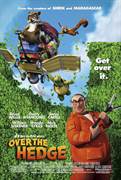 Over The Hedge (2006)
Traveling raccoon con artist, RJ (Willis), arrives in a woods outside a human city in the Midwest, excited about the wonders that living near humans can bring hungry animals. What he finds, however...
Shaun the Sheep (2015)
When Shaun decides to take the day off and have some fun, he gets a little more action than he bargained for. A mix up with the Farmer, a caravan, and a very steep hill lead them all to the Big City...