Patrick Kilpatrick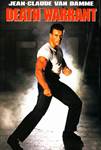 Death Warrant (1990)
Action superstar Jean-Claude van Damme ("Bloodsport", "Cyborg") is a veteran undercover cop posing as an inmate in a dangerously corrupt state prison. But when he uncovers the ghoulish secret behind a...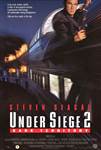 Under Siege 2 (1995)
Casey Ryback (Steven Segal) is traveling with his niece (Katherine Heigl) on a train, which is hyjacked by terrorists. The terrorists need a moving headquarters, so they can take over a satilite capable...