Peter Donat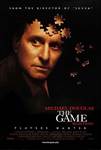 The Game (1997)
There are no rules in The Game. And that will make life very difficult for Nicholas Van Orton (Michael Douglas), a successful businessman who is always in control. Van Orton lives a well-ordered life-until...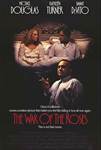 War of The Roses (1989)
In this blackest of comedies, a perfect 18-year marriage suddenly becomes unglued and the gleefully evil Barbara (Kathleen Turner) and Oliver (Michael Douglas) Rose single-mindedly inflict as much misery...