Philip Chan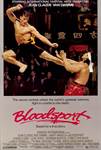 Bloodsport (1988)
Based on true events, this kickboxing extravaganza follows American Frank Dux (Jean-Claude Van Damme) on his quest to become champion of a secret, dangerous martial arts contest called the Kumite. While...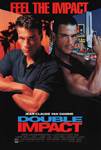 Double Impact (1991)
What could be better than Jean-Claude Van Damme in an explosively entertaining action extravaganza?Two of him! There's twice the excitement, twice the mayhem and twice the fun in this turbo-charged adventure...