Search Results For Rian Johnson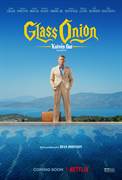 Glass Onion: A Knives Out Mystery (2022)
In the follow up to Rian Johnson's KNIVES OUT, Detective Benoit Blanc travels to Greece to peel back the layers of a mystery involving a new cast of colorful suspects.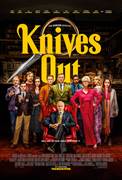 Knives Out (2019)
Acclaimed writer and director Rian Johnson (Brick, Looper, Star Wars: The Last Jedi) pays tribute to mystery mastermind Agatha Christie in KNIVES OUT, a fun, modern-day murder mystery where everyone...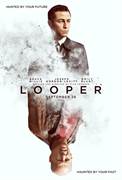 Looper (2012)
In the futuristic action thriller Looper, time travel will be invented - but it will be illegal and only available on the black market. When the mob wants to get rid of someone, they will send their...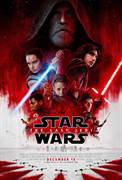 Star Wars: The Last Jedi (2017)
Rian Johnson (Looper, Brick) wrote and directed this installment of the Star Wars saga, which picks up where The Force Awakens left off. While Luke Skywalker (Mark Hamill) teaches Rey (Daisy Ridley)...