Ricardo Montalban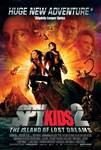 Spy Kids 2: The Island of Lost Dreams (2002)
This time around, Carmen (Alexa Vega) and Juni Cortez (Daryl Sabara) find themselves on a mysterious island, where they meet an eccentric scientist (Steve Buscemi) and his odd genetic creations, all the...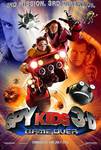 Spy Kids 3D: Game Over (2003)
The Spy Kids are back again! This time, their trademark action is combined with the very latest digital technology to deliver a motion picture event that pushes family fun to the next level! Secret agents...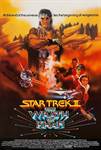 Star Trek II: The Wrath of Khan (1982)
It is the 23rd century. The Federation Starship U.S.S. EnterpriseTM is on routine training maneuvers and Admiral James T. Kirk (William Shatner) seems resigned to the fact that this inspection may well...