Richard Wilson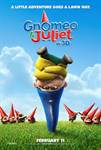 Gnomeo & Juliet (2011)
The greatest love story ever told, starring...garden gnomes? In "Gnomeo & Juliet," Shakespeare's revered tale gets a comical, off-the-wall makeover. Directed by Kelly Asbury (co-director...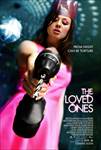 The Loved Ones (2012)
Lola Stone asked Brent Mitchell to the prom, but Brent said no, and now he's screwed. What happens when Lola doesn't get what she wants? She enlists Daddy's help to throw a prom of her own, where she is...