Rita Tushingham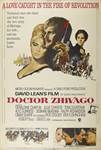 Doctor Zhivago (1965)
Lara inspires lechery in Komarovsky (her mother's lover who is a master at surviving whoever runs Russia) and can't compete with passion for the revolution of the man she marries, Pasha. Her true...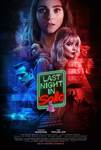 Last Night in Soho (2021)
In acclaimed director, Edgar Wright's psychological thriller, Eloise, an aspiring fashion designer, is mysteriously able to enter the 1960s where she encounters a dazzling wannabe singer, Sandie. But the...