Robert Reneau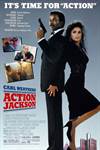 Action Jackson (1988)
Ex-football player Carl Weathers stars in this violent action film as Detroit policeman Jericho Jackson. The dedicated but brutal cop is plunged into nefarious doings concerning a crooked industrialist...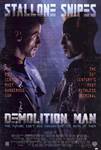 Demolition Man (1993)
Frozen in 1996, Phoenix, a convicted killer is "thawed" out for parole well into the 21st century. Revived into a crime-free society, Phoenix resumes his murderous rampage, and no one can stop him. Spartan,...