Robert Stack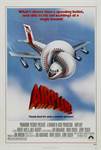 Airplane! (1980)
The persons and events in this film are fictitious - fortunately! A masterpiece of off-the-wall comedy, Airplane! features Robert Hays as an ex-fighter pilot forced to take over the controls of an airliner...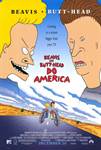 Beavis and Butt-Head Do America (1996)
Our intrepid adolescent heroes wake up to find their beloved television stolen, and embark on an epic journey across America to recover it, and, who knows, maybe even score. On the way they encounter a...