Search Results For Rosanna Arquette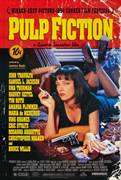 Pulp Fiction (1994)
The film interweaves three tales, told in a circular, fractured manner, which only fully connect by the time the final credits roll. The first story focuses on Vincent Vega (John Travolta) and Jules...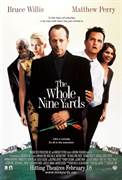 Whole Nine Yards (2000)
A mobster named Jimmy the Tulip (Bruce Willis) agrees to cooperate with an FBI investigation in order to stay out of prison; he's relocated by the authorities to a life of suburban anonymity as...