Roy Thomas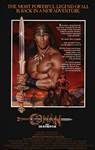 Conan The Destroyer (1984)
While on a quest to retrieve a magical gem, muscleman Conan (Arnold Schwarzenegger) vanquishes mortal and supernatural adversaries with help from his ham-fisted sidekick (Tracey Walter), a wacky wizard...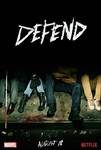 Marvel's The Defenders (2017)
Marvel's The Defenders follows Daredevil AKA Matt Murdock, Jessica Jones, Luke Cage, and Iron Fist AKA Danny Rand, a quartet of singular heroes with one common goal – to save New York City. This is the... The Marvels (2023)
No synopsis is available.Download the Movie Hype App to be alerted when it is.