Sachie Alessio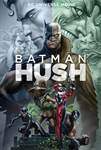 Batman: Hush (2019)
When threads from Batman's past begin to unravel, the race is on for the Dark Knight to crack Hush's deadly game. Based on the tour de force graphic novel, Batman: Hush ranks as one of the...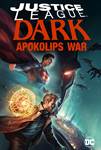 Justice League Dark: Apokolips War (2020)
The Justice League has always been Earth's first and last defense, but with the imminent arrival of Darkseid and the horrors of war that will follow, everything is about to change! With time running out,...