Sebastian Cabot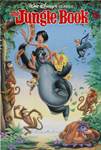 The Jungle Book (1967)
Based on the Rudyard Kipling's classic novel of the same name, The Jungle Book follows young Mowgli on a fun-filled journey with unforgettable characters, including Bagheera, the wise panther, the jazzy...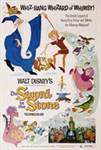 The Sword In The Stone (1963)
Based on T.S. White's immortal novel The Once and Future King, The Sword in the Stone brings the legend of King Arthur to spectacular animated life in a dazzling adventure sure to entertain both...