Selma Blair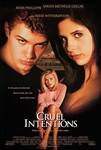 Cruel Intentions (1999)
Sarah Michelle Gellar (I Know What You Did Last Summer, Scream 2, TV's Buffy The Vampire Slayer) and Ryan Phillippe (I Know What You Did Last Summer, 54) sizzle as a pair of unscrupulous siblings in a...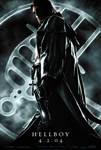 Hellboy (2004)
Born in the flames of hell, and brought to our world in a pagan ritual, the fierce red hero, Hellboy (Perlman), was saved by his friend and mentor, the benevolent Dr. Broom (Hurt). Raised in Broom's...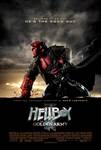 Hellboy II: The Golden Army (2008)
With a signature blend of action, humor and character-based spectacle, the saga of the world's toughest, kitten-loving hero from Hell continues to unfold in Hellboy II: The Golden Army.Bigger muscle,...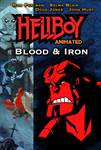 Hellboy: Blood and Iron (2007)
When Hellboy (Ron Perlman), Liz Sherman (Selma Blair), and Abe Sapien (Doug Jones) are assigned to investigate the ghost-infested mansion of a publicity-hound billionaire, they uncover a plot to resurrect...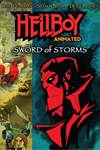 Hellboy: Sword of Storms (2006)
A folklore professor becomes unwittingly possessed by the ancient Japanese demons of Thunder and Lightning. But when The Bureau of Paranormal Research & Defense dispatches a team of agents to investigate,...