Shirley Jackson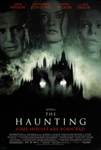 The Haunting (1999)
In the 1860's, industrialist Hugh Crain financed the construction of Hill House, a beautiful but forbidding mansion where Crain hoped to house a wife and children. However, Crain died an unexplained death...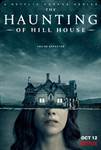 The Haunting of Hill House (2018)
The Haunting of Hill House is a modern reimagining of Shirley Jackson's legendary novel of the same name, about five siblings who grew up in the most famous haunted house in America. Now...