Simon Callow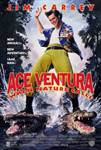 Ace Ventura: When Nature Calls (1995)
Africa's the place and Ace is on the case, setting out to rescue an animal he loathes: a bat! Jim Carrey (Batman Forever) returns as Ace, the alligator-wrasslin', elephant-calling, monkey-shining,...
Amadeus (1984)
Gripping human drama. Sumptuous period epic. Glorious celebration of the music of Wolfgang Amadeus Mozart. This marvelous winner of eight Academy Awards(R) portrays the rivalry between the genius Mozart...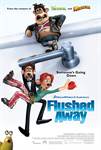 Flushed Away (2006)
A pampered pet "society mouse" Roddy St. James (Hugh Jackman) thinks he's got it made…until he's literally flushed away to a bustling underground world of ninja frogs, hench-rats and singing slugs. In...