Search Results For Stanley Kubrick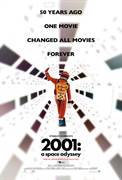 2001: A Space Odyssey (1968)
A pair of astronauts heads to Jupiter to investigate a radio signal sent from a mysterious monolith on the moon, but their tranquil trip is endangered when their on-board computer begins acting oddly....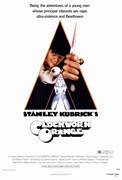 A Clockwork Orange (1971)
In the Britain of the near future, a sadistic punk leads a gang on nightly rape and murder sprees, then is captured and becomes the subject of a grim experiment to eradicate his violent tendencies in...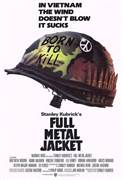 Full Metal Jacket (1987)
Stanley Kubrick's take on the Vietnam War follows smart-aleck Private Davis (Matthew Modine), quickly christened "Joker" by his foul-mouthed drill sergeant (R. Lee Ermey), and pudgy Private Lawrence...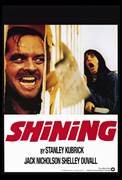 The Shining (1980)
Jack Torrance (Jack Nicholson) becomes winter caretaker at the isolated Overlook Hotel in Colorado, hoping to cure his writer's block. He settles in along with his wife, Wendy (Shelley Duvall), and...