Stephen Colbert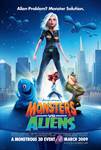 Monsters vs. Aliens (2009)
"Monsters vs. Aliens," which is slated for a domestic release date of March 27, 2009, reinvents the classic '50s monster movie into an irreverent modern day action comedy.The cast of "Monsters...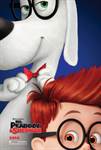 Mr. Peabody & Sherman (2014)
Mr. Peabody and Sherman is an an all-new comedy adventure for the whole family. Emmy Award winner Ty Burrell (Modern Family) voices Mr. Peabody, the world's smartest person who happens to be a dog....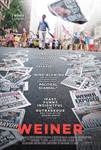 Weiner (2016)
Former U.S. Representative Anthony Weiner's catastrophic race for Mayor of New York City in 2013 is detailed in this behind-the-scenes documentary. Weiner became embroiled in his second widely publicized...