Steve Beck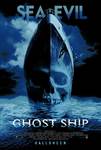 Ghost Ship (2002)
A deserted 1953 passenger ship that was thought to be lost is found floating in the Bering Sea by a salvage crew. As the crew members tow it to land, they notice that weird things begin to happen.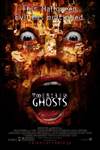 Thir13en Ghosts (2001)
What a house! It's all steel and glass and elegance – and it all belongs to Arthur Kriticos and his family as an unexpected inheritance. You could say it's their dream home. Especially if the dreams are...