Steven Blum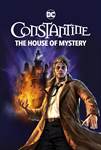 Constantine - The House of Mystery (2022)
Matt Ryan (Constantine, Legends of Tomorrow) reprises his live-action and animated role as the Hellblazer himself in Constantine - The House of Mystery. In the all-new short, John Constantine wakes up...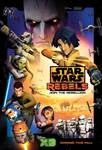 Star Wars: Rebels (2014)
A Long Time Ago, In A Galaxy Far, Far Away....Against the might of the Galactic Empire, an unlikely band of heroes emerges to renew the fight for freedom. Witness the epic debut of the riveting animated...