Sydney Sweeney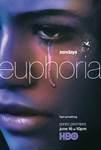 Euphoria (2019)
Following a group of high school students, as they navigate love and friendships in a world of drugs, sex, trauma, and social media, the series will be executive produced by Drake, along with manager Future... Madame Web (2023)
No synopsis is available.Download the Movie Hype App to be alerted when it is.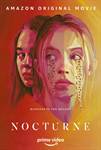 Nocturne (2020)
Welcome to the Blumhouse! Inside the halls of an elite arts academy, a timid music student begins to outshine her more accomplished and outgoing twin sister when she discovers a mysterious notebook belonging...