Takeshi Kitano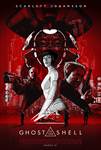 Ghost in the Shell (2017)
Based on the internationally-acclaimed sci-fi property, "GHOST IN THE SHELL" follows the Major, a special ops, one-of-a-kind human-cyborg hybrid, who leads the elite task force Section 9. Devoted...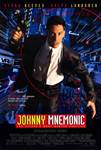 Johnny Mnemonic (1995)
Keanu Reeves is a space-age courier who's plugged in, turned on and buffed up to deliver the most important data of the 21st century, wet-wired directly into his brain! A rapid-fire roller coaster of action...