Terence Winter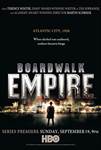 Boardwalk Empire (2010)
Atlantic City, 1920. When alcohol was outlawed, outlaws became kings. HBO presents Season One of this epic new drama series that follows the birth and rise of organized crime in 'the world's playground'...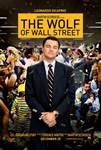 The Wolf of Wall Street (2013)
Sex. Money. Power. Drugs. Brace yourself for an outrageous true story from legendary filmmaker Martin Scorsese that critics are calling "a masterpiece for a new generation." Leonardo DiCaprio delivers...