Search Results For Terry Gilliam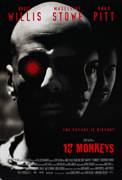 12 Monkeys (1996)
Traveling back in time isn't simple, as James Cole (Bruce Willis) learns the hard way. Imprisoned in the 2030s, James is recruited for a mission that will send him back to the 1990s. Once there...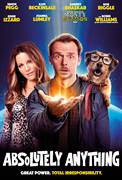 Absolutely Anything (2017)
In this hilarious sci-fi comedy, ordinary schoolteacher Neil Clarke (Simon Pegg) is granted extraordinary powers by a group of space aliens (voiced by the Monty Python team) as a test to determine the...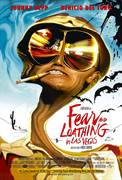 Fear and Loathing In Las Vegas (1998)
When a writing assignment lands journalist Raoul Duke (Johnny Depp) and sidekick Dr. Gonzo (Benicio Del Toro) in Las Vegas, they decide to make it the ultimate business trip. But before long, business...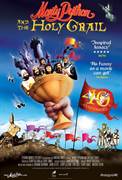 Monty Python and the Holy Grail (1975)
The Monty Python team are at it again in their second movie. This time we follow King Arthur and his knights in their search for the Holy Grail. This isn't your average medieval knights and horses...