Tod Williams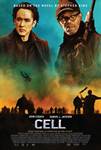 Cell (2016)
Stephen King's best-selling novel is brought to terrifying life in this mind-blowing thriller starring John Cusack and Samuel L. Jackson. At the Boston airport, Clay (Cusack) witnesses a scene of chaotic...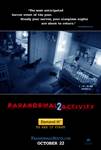 Paranormal Activity 2 (2010)
A sequel to the surprise hit film that took Halloween by storm in 2009. There is little information about the film, except that original director (Oren Peli) is back as a producer.