Search Results For Tom George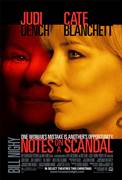 Notes on A Scandal (2006)
Academy Award® winners Judi Dench and Cate Blanchett give wickedly entertaining, Oscar-nominated performances, in this sexy, stylish thriller. Judi Dench mesmerizes as Barbara Covett, a teacher...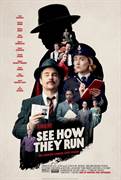 See How They Run (2022)
In the West End of 1950s London, plans for a movie version of a smash-hit play come to an abrupt halt after the film's Hollywood director is murdered. When world-weary Inspector Stoppard (Sam...