Topol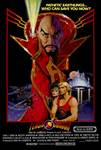 Flash Gordon (1980)
Alex Raymond's famous comic strip blasts to life in the action-packed sci-fi adventure Flash Gordon. When energy waves pull the moon out of orbit, New York Jets quarterback Flash Gordon (Sam J. Jones)...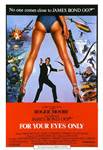 For Your Eyes Only (1981)
James Bond is thrust into one of his most riveting adventures in this jam-packed free-for-all of outrageous stunts, passionate encounters and exciting confrontations. Roger Moore portrays agent 007 with...