Search Results For Vincenzo Natali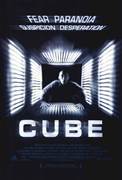 Cube (1998)
A student, an ex-con, an engineer, a social worker, a cop and a mentally handicapped person are caught like rats in a trap in a maze of interlocking cubes with no apparent way out. They're...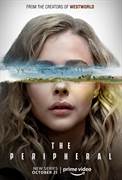 The Peripheral (2022)
Flynne Fisher (Chloe Grace Moretz), her Marine veteran brother, Burton (Jack Reynor), and their dying mother live in a small town in the Blue Ridge Mountains in 2032. As their mother's health...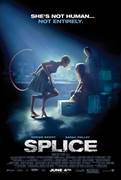 Splice (2010)
Superstar genetic engineers Clive (Adrien Brody) and Elsa (Sarah Polley) specialize in splicing together DNA from different animals to create incredible new hybrids. Now they want to use human DNA in...