Vinessa Shaw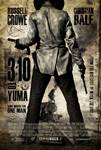 3:10 to Yuma (2007)
Outlaw Ben Wade (Russell Crowe) terrorizes 1800s Arizona, especially the Southern Railroad, until he is finally captured. Wade must be brought to trial, so Dan Evans (Christian Bale), the owner of a drought-stricken...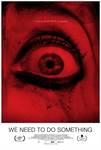 We Need To Do Something (2021)
After Melissa and her family seek shelter from a storm, they become trapped. With no sign of rescue, hours turn to days and Melissa comes to realize that she and her girlfriend Amy might have something...