Search Results For W. Bruce Cameron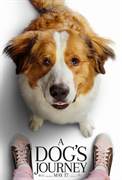 A Dog's Journey (2019)
Some friendships transcend lifetimes. In A Dog's Journey, the sequel to the heartwarming global hit A Dog's Purpose, beloved dog Bailey finds his new destiny and forms an unbreakable bond that will...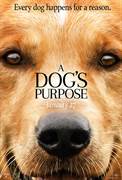 A Dog's Purpose (2017)
Based on the beloved bestselling novel by W. Bruce Cameron, A Dog's Purpose, from director Lasse Hallström (The Cider House Rules, Dear John, The 100-Foot Journey), shares the soulful and surprising...
A Dog's Way Home (2019)
Separated from her owner, a dog sets off on an 400-mile journey to get back to the safety and security of the place she calls home. Along the way, she meets a series of new friends and manages to...