W. Peter Iliff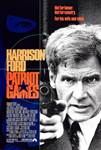 Patriot Games (1992)
Jack Ryan, the hero of Tom Clancy's techno-thriller series, returns in the sequel to _The Hunt for Red October_. Ryan is on vacation in England when he spoils an assassination attempt on an important...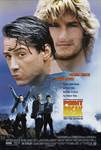 Point Break (1991)
In the coastal town of Los Angeles, a gang of bank robbers call themselves the ex-presidents. commit their crimes while wearing masks of ex-presidents Reagan, Carter, Nixon and Johnson. The F.B.I. believes...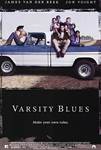 Varsity Blues (1999)
James Van Der Beek (Dawson's Creek) leads the action in this exciting, funny coming-of-age story about a small-town high schooler confronting the pressures and temptations of gridiron glory. At first,...