W.D. Richter
2001: A Space Odyssey (1968)
A pair of astronauts heads to Jupiter to investigate a radio signal sent from a mysterious monolith on the moon, but their tranquil trip is endangered when their on-board computer begins acting oddly....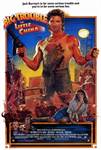 Big Trouble in Little China (1986)
Jack Burton (Kurt Russell) is a simple man who doesn't believe in ghosts or magic until he's swept into a mind-boggling adventure deep within Chinatown's mysterious underworld. Burton's pal, Wang Chi (Dennis...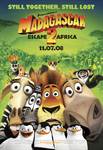 Madagascar: Escape 2 Africa (2008)
All the loveable characters are back -- Alex the lion, Marty the zebra, Melman the giraffe and Gloria the hippo, King Julien, Maurice and the penguins -- in "Madagascar: The Crate Escape." Left...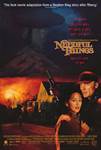 Needful Things (1993)
Everyone in Castle Rock is curious and thrilled when a new antique shop, called Needful Things, opens its doors. The shop has something for everyone, and its owner, a charming man named Leland Gaunt, seems...