Warren Skaaren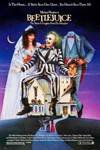 Beetlejuice (1988)
What's a couple of stay-at-home ghosts to do when their beloved home is taken over by trendy yuppies? They call on Beetlejuice, the afterlife's freelance bio-exorcist to scare off the family – and everyone...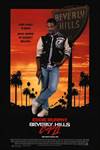 Beverly Hills Cop II (1987)
The heat's back on! And Eddie Murphy is cool as ever in this sizzling, smash-hit sequel to Beverly Hills Cop. Axel Foley (Murphy) is back-back where he doesn't belong! He's going "deep, deep, deep undercover"...