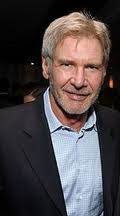 "Blade Runner", which will be getting a new film/films in the future, already has Ridley Scott involved in its upcoming features. But now, fans are excited to hear that possibly, Harrison Ford could be signing on to the projects as well.

While everything is supposedly in the very early stages, this would mean that the film, or films, would be sequels and not remakes. It was said in the past that Ford wouldn't be a prat of the project, so there's no word on what may have changed the game. There is no screenplay in place as of yet, so anything could happen at this point.

If all goes well with Scott's schedule, we could possibly see a new "Blade Runner" in 2014.