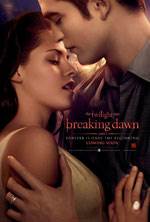 The full teaser trailer for "The Twilight Saga: Breaking Dawn - Part 2" will be released online Monday, March 26th at 3am US-PT/6am US-ET, according to Lionsgate.

Fans will be able to get a sneak peek on March 20th at 3am US-PT/6am US-ET, will a small amount of footage being released.

The trailer will also be released on March 23rd during showings of "The Hunger Games".