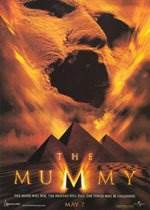 Len Wiseman has been set by Universal Pictures to direct "The Mummy", a reboot of the franchise which most recently spawned a trilogy earning around $1.25 billion.

The film will be written by Jon Spaihts and produced by Alex Kurtzman and Roberto Orci through their Universal-based K/O Paper Products, alongside Sean Daniel and Jim Jacks. Daniel and Jacks produced the trilogy starring Brandon Fraser and Rachel Weisz.

Wiseman said, When I first heard Universal was relaunching this, that is the image that popped into my head, the period tale, the old monster, but when Bob and Alex pitched it, there was a great new take and approach, and a very different mummy as well. It's a darker twist on the material, a scarier version."

"We're reaching into the deep roots of The Mummy, which at its beating heart is a horror movie and then an action movie, and putting it into a context that is real and emotional," Kurtzman said. "It's still a four-quadrant film but as a lot of recent movies have proven, audiences are hungry for more than they used to be. You can still have a family movie, an action movie that's more grounded than these used to be. Without saying too much, we've drawn a lot of inspiration from Michael Crichton's books, and how he ground fantastical tales in modern-day science."

The film is slated for a Summer 2014 release.

Countdown to the release of The Mummy with the iPhone Movie Countdown Clock App.