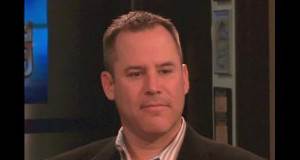 Vince Flynn, best selling political thriller author, has commented on the recently released film "Olympus Has Fallen", after being asked by so many of his fans about the similarities between the film and his book, "Transfer of Power". Vince released the following statement to his fans:


Many of you have emailed me, messaged me on Facebook, posted on my Facebook page and tweeted about the similarities between the new movie Olympus Has Fallen and my book Transfer of Power. My team and I have noticed the similarities as well and know of a second movie coming out this summer also about an attack on the White House. Neither of these movies are Mitch Rapp movies nor do I have any involvement in either project. It is very difficult to prove where a producer, director or screenwriter gets an idea, or to prove how their ideas may have been inspired.

It is exceptionally difficult to prove in court, costs lots of time and money and usually amounts to a great deal of frustration. My team and I have decided to stay focused on the Rapp Franchise-writing one great Rapp novel a year and getting American Assassin made into a movie.

With Bruce Willis signed and on board to play the surly Stan Hurley, a character that I created with him in mind, things are looking good for a fall shoot. Things will start to move quickly in the coming months as Rapp, Kennedy, Stansfield and others are cast. It will be a very exciting time.

I appreciate you looking out for me, and your concern for my intellectual material. In many ways your comments have allowed me to stay calm and focus on what I love most, which is writing a kick ass Rapp novel. For that I offer you my sincere thanks.

Best,
Vince Flynn

"American Assassin", the film based off of Flynn's novel, is currently in the works.