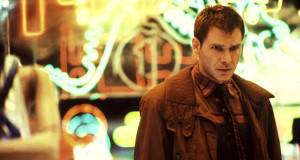 We could be seeing Harrison Ford back in his role as Rick Deckard in the upcoming "Blade Runner" sequel.

Apparently, Alcon Entertainment has reached out and offered the role to Ford, who starred in the original film from 1982. The sci-fi classic also starred Rutger Hauer and Sean Young. Ridley Scott directed.

In early 2011, the sequel was announced, and Scot agreed to direct later that year. Hampton Fancher and Michael Green will be the screenwriters for the project.

"We believe that Hampton Fancher and Michael Green have crafted with Ridley Scott an extraordinary sequel to one of the greatest films of all time. We would be honored, and we are hopeful, that Harrison will be part of our project", said Alcon's Andrew Kosove and Broderick Johnson.