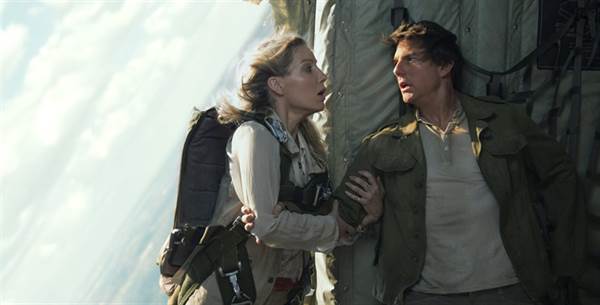 On Saturday, May 20, Universal Pictures in conjunction with RealD, will be celebrating the upcoming release of The Mummy by declaring the day "The Mummy Day". To celebrate, they will be unveiling a 75-foot, 7-ton sarcophagus at Hollywood & Highland. Tom Cruise will be on hand with director Alex Kurtzman, and co-stars Annabelle Wallis, Sofia Boutella and Jake Johnson.

The structure took two firms eight weeks to construct and is the largest structure ever assembled at the gateway.

Kurtzman said, "The Mummy has been such a labor of love for the hundreds of cast and crew who have worked for the past few years preparing its big-screen launch. When we built Princess Ahmanet's sarcophagus for production, we had no idea that a 15,000-pound replica of her 'eternal' resting place would one day find its home at the intersection of Hollywood & Highland. I can't wait to celebrate her story with the fans on May 20."

There will also be other activities going on, including The Mummy VR Zero Gravity Stunt Experience and The Mummy Escape Game. The VR game will take viewers behind the scenes to the Zero G stunt in the film, and the Escape Game is an immersive 10-player live-action experience where players solve puzzles to save the world.