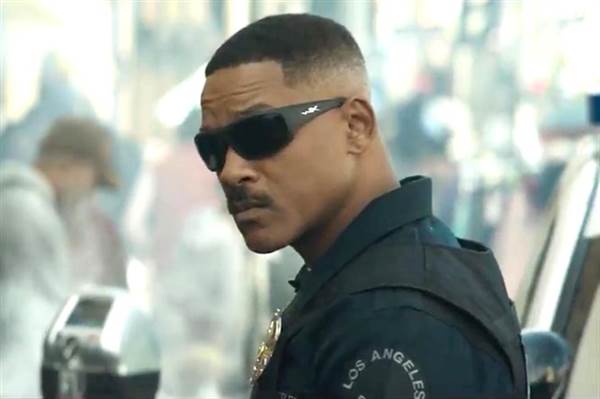 Netflix has become a powerhouse in the original programming arena, and now they will also be making a huge splash at this year's San Diego Comic-Con.

This year, the streaming service will not only have a panel for the popular Stranger Things series for season 2, but also a panel for Marvel's The Defenders. On top of that, they will also be bringing along Will Smith and the rest of the cast of Davis Ayer's movie Bright.

Netflix will also have a booth on the convention floor, #3729, and The Netflix Experience over at the Hilton Gaslamp. The experience will feature giveaways and sneak peeks of their upcoming series.

The following is their schedule:

Thursday, July 20
Bright and Death Note, 3:15pm, Hall H, Ayer's new movie Bright is set in an alternate present-day world where humans, orcs, elves and fairies have co-existed since the beginning of time. The director, Smith and castmembers Joel Edgerton, Noomi Rapace, Lucy Fry, and Edgar Ramirez will be on hand to discuss, as well as serve up exclusive footage. Death Note, is based on the Japanese manga written by Tsugumi Ohba and Takeshi Obata, and the cast will be in tow to talk.

Netflix Surprise Screening, 10PM in The Horton Grand Theater

Friday, July 21
Marvel's The Defenders, 5:15pm in Hall H. All the Marvel heroes who had their owns shows on Netflix - Jessica Jones, Luke Cage, Iron Fist and Daredevil - finally team up. Marvel TV chief Jeph Loeb and cast will offer up an exclusive look. If this is anything like what Marvel TV did with Agents of S.H.I.E.L.D. at Comic-Con a few years ago, maybe attendees will get to see a sneak peek at the first episode of Defenders.

Saturday, July 22
Stranger Things season 2, 3:00pm in Hall H. Finally a look at some never-before-seen-footage. Season 2 picks up in the chaotic aftermath of Will Beyer's return to a world that will never be the same.